See on Scoop.it – UtilityTree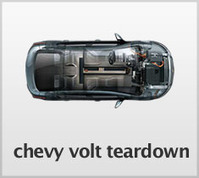 Just as the winner of a 2012 Chevy Volt in our Drive for Innovation contest was announced, the automaker revealed changes for the 2013 version of the car that goes on sale in August. (But I don't think winner Ted Yan will be feeling all that left out!)
On the technology side, the major upgrade is increasing battery capacity from 16kW to 16.5kW, along with as yet undisclosed changes to the battery chemistry. These revisions result in the EPA electric-only range of the car going from 35 miles to 38 miles. Consequently, full recharge time on 120V goes from 10 hours to 10.5 hours.
GM says, based on Volt owners' experience and data, that battery life is not as sensitive as it first supposed — which could mean future versions will use more of the battery capacity with deeper discharging to improve range along with charging closer to full battery capacity.
The list price (including destination charges) stays at $39,995, not including a US government rebate of $7,500.
See on www.driveforinnovation.com