See on Scoop.it – UtilityTree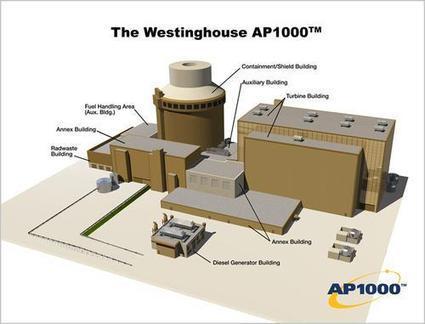 The US recently approved new reactors that will be built at the Vogtle nuclear plant site using Westinghouse's AP1000 passively cooled reactor design.
UtilityTree's insight:
President Obama has already expressed his intention to back nuclear plant financing with an $8.3 billion Department of Energy loan that will aid in the construction of the new plant sites.
The 2,200 MW of power expected from the new reactors will implement Westinghouse's design that utilizes a passive-cooling system using gravity and condensation to cool the fuel rods; this effectively eliminates the power failure issue that caused the recent meltdown in Japan.
See on www.designnews.com